Scooter Hire in Kathmandu​
Hello Community Members,
We are getting lots of quires about
Scooter hire
and the procedures to get motorbike hire in Nepal. We are a CityMotorbike Hire center in Thamel, Kathmandu.
We have well-maintained scooter brands such as Honda Dio, Pleasure, and Yamaha Ray Z as well as Motorbikes such as Honda, Yamaha, Royal Enfield, etc for the hire at a reasonable cost. We also provide different brand Motorbikes, Scooters for our customers for the hire as well as guided motorbike tour as per the request.
Happy Customer with our Motorbike.
​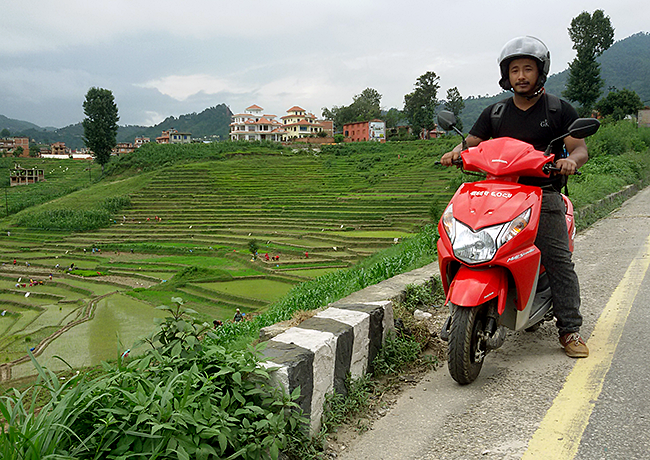 Before Renting a motorbike, these are the required documents to be submitted:
Original Passport with Nepalese visa or refundable cash deposit.
Valid Driving license photocopy.
Id card or Citizenship card original.
Valid driving license from your country or International Driving license for the hire.
OR Someone from Nepal who can stay as a Guarantor for the security along with his/ her citizenship, Address, Contact details.
About Insurance:
Usually, any
Motorcycle Tour Company in Nepal
doesn't provide any kind of insurance.
Insurance is only on engines of the bike. If in due course of rental time bike accident, loss, scratches, broken parts, etc. occurred the insurance is not applicable.
If you want to hire a scooter or Motorbike please write us on
citymotorbike.com@gmail.com
or
info@citymotorbike.com
OR
Contact directly on
+9779843360610 (Sujan Maharjan), +9779841205828 (Buddha Ratna Maharjan)
Address: Jp Road, Thamel (Opposite to Nabil Bank, Thamel Branch)
Website: https://citymotorbike.com/
Instagram:
https://instagram.com/citymotorbike