TIPS: HOW TO TAKE CARE OF YOUR MOTORBIKE IN THE LOCKDOWN PERIOD?
While everyone is suffering from the
corona pandemic,
we are still in a lockdown state and our motorbikes are not been used during this lockdown or in case if your bike is not been used for a long period of time. Here are some
important tips for taking care of your motorbike during the lockdown period.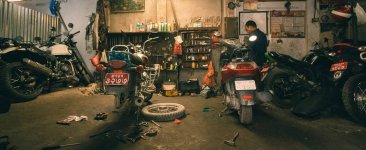 1) PARKING YOUR BIKE IN A SAFE AREA:

​

Better parked your bike at a covered place or use a bike cover to protect it from the sunlight and dust because of sunlight exposure, it might degrade the bike paint.

2)

DISCONNECT BATTERY:

To avoid battery depletion better disconnect the motorbike battery when not in use.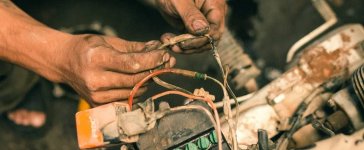 3) PARK THE BIKE ON THE CENTER STAND:

​

We suggest you to park the bike on Centre-Stand so that the weight of the bike is reduced on the tires.
4) LUBRICATE PARTS:

​

Lubricate parts of bikes include a bike chain, clutch, keyhole, fasteners, cables, etc at least once a week.
​
5) START YOUR BIKE REGULARLY :

​

We suggest you to warm up the engine and start your motorcycle or scooter once every 3-4 days and make sure to check the fuel take and recommend you to make a full tank is necessary to prevent rust and condensation.

Hope these tips help you to keep your bike in good condition in lockdown!

Cheers.

For more tips

: Visit us:

https://citymotorbike.com/

(We are City Motorbike located in Thamel, Kathmandu. We provide

Motorcycle rentals in Kathmandu

and also operate

Motorcycle tours in Nepal