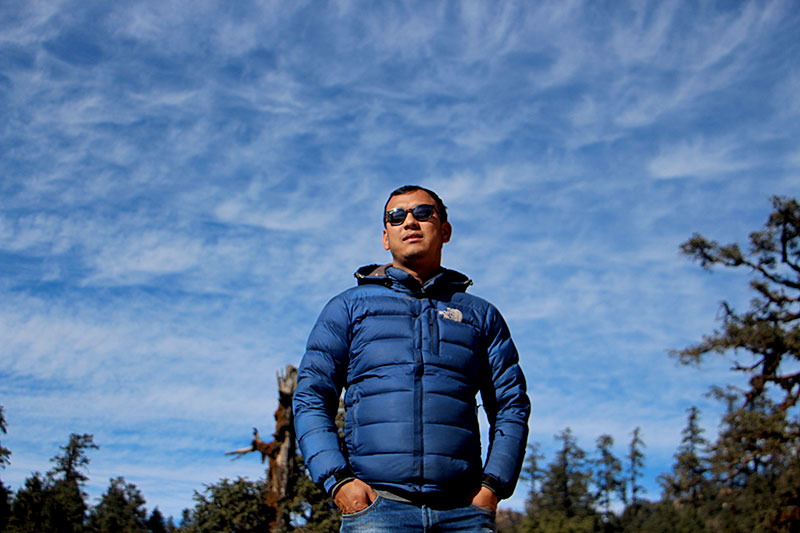 Trip Date
: 2019-01-28
Trip duration:
2 Days
Things to carry:
Warm clothes, trekking boots.
First-aid kits.
Light backpacks.
Chocolates bars, cookies and dry fruits.
Camera and video cameras, etc
Day 1: From Kathmandu to Charikot.​
We waking up with excitement to be in the most beautiful place
Kalinchowk
. It is the most visited place in winter to play snow if there snow otherwise to experience the beautiful mountain views and the local culture.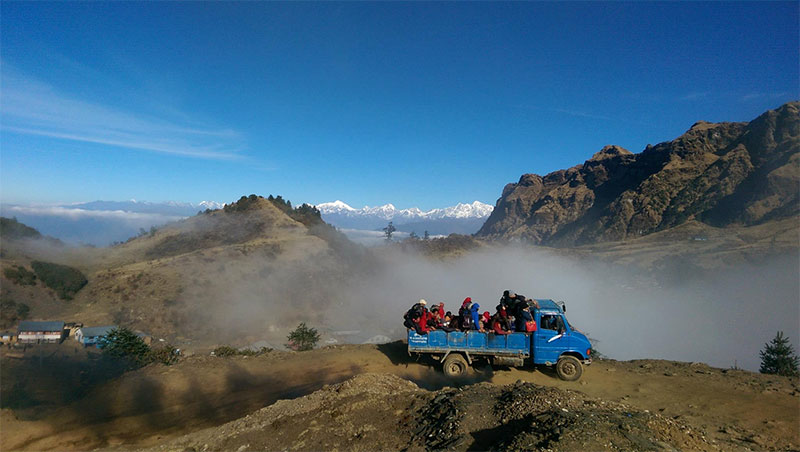 We, I along with my 3 friends catch our bus from the Koteshwor at 7 am with a fare of Rs 400. It was a nice bus with the good seats where I being a 6 feet guy can sleep easily. We moved from Koteshwor at 7:30, it delayed 30 minutes because they were waiting for other passengers, and finally moved from Koteshwor, and after 1 hour it stopped at
Dulikhel
to for a tea break where we had our milk tea, selroti and tarkari as other Nepalese food items.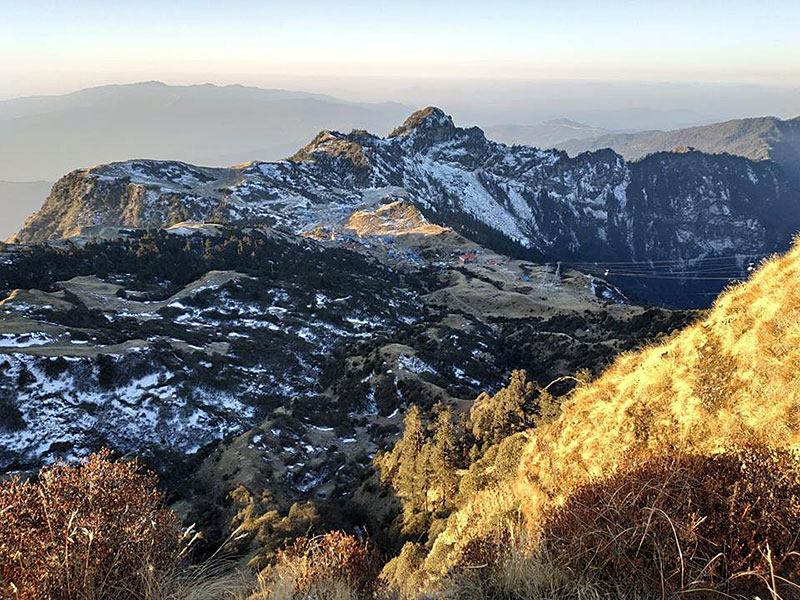 The road up to
Khadi chaur
was good because it was
Arniko Highway
, after leaving Arniko Highway we separated from
Khadi chaur to Charikot
, and then bumpy ride started. The road was full of mud and slippery so had a bit of roller coaster experience and with this bit of hard ride we finally reached Mude for the Lunch and it was like 1 pm, a bit late due to the bad road. Lunch time like 1 hour and our bus started at 2pm and we reached
Charikot
in 2 hours. It was almost 6 hours ride from Kathmandu to Charikot.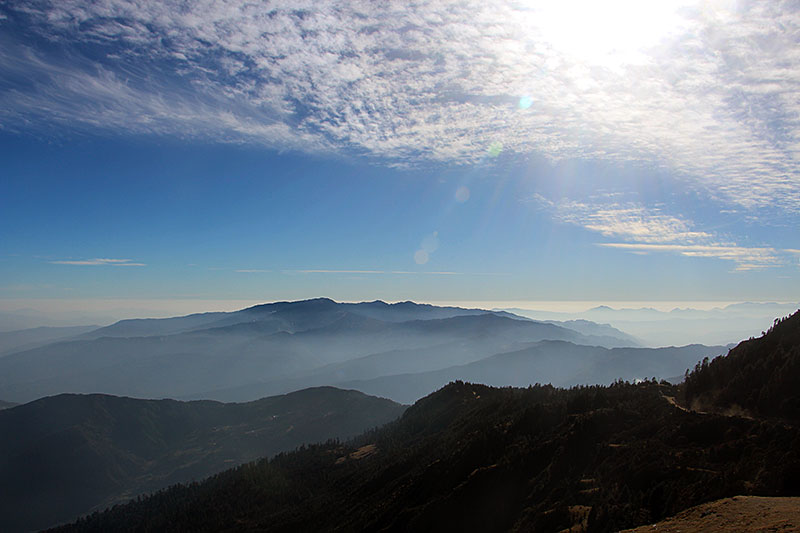 Charikot is a happening place with lots of shops, hotels, bike servicing centers, and the center from where you could go to Jiri,
Dolkha Bimsen temple
. We took a Bolero Jeep in Rs 5000 for 4 person but we did manage to add some people in that jeep and split the Rs.5000 between the groups. And it took 1 hour for us to reach the
Kuri Village.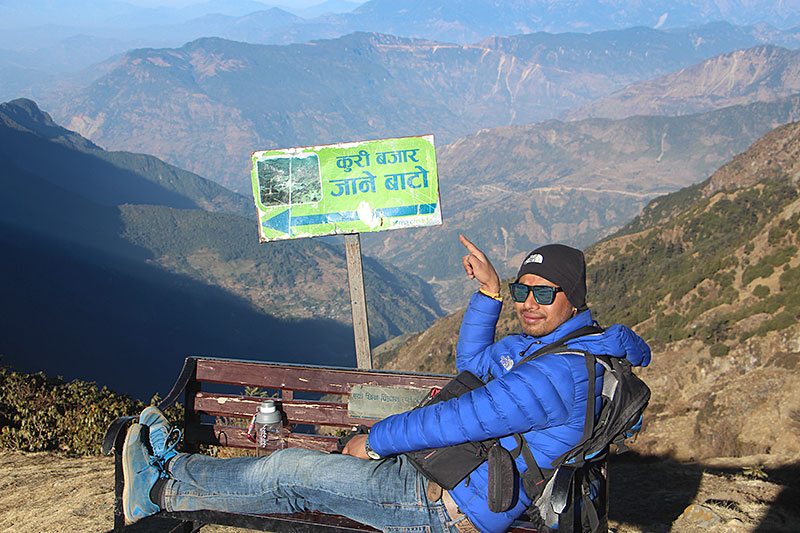 We reached Kuri Village at 5 pm, and the environment was clean and fresh with the blue sky, and clear mountain ranges. Before reaching Kuri, we saw the hill shaped like Dog, and I suggest you search for Dog shaped hill when you go to** Kuri from Charikot**. And before reaching to Kuri Village, there a small hill where you can climb and will take like 10 minutes from where you can see the numerous numbers of hills and a beautiful white mountain ranges.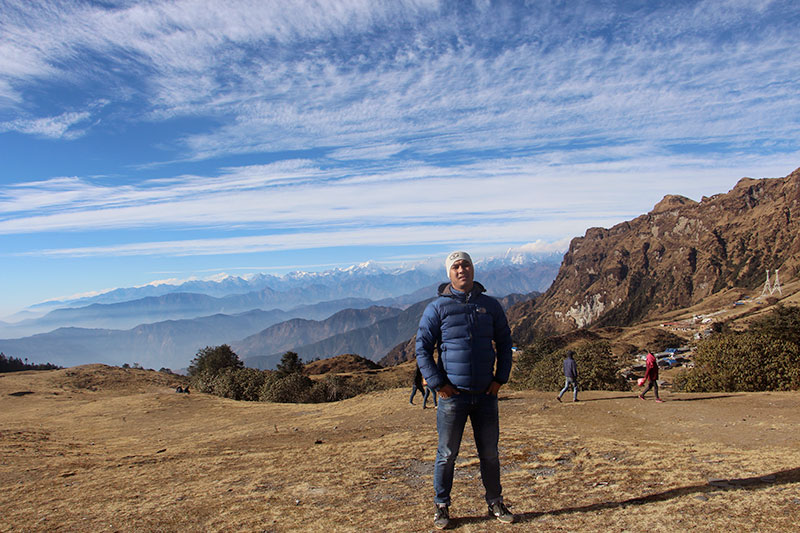 We were welcomed by
Salleri Guest House Owner
, who was very nice and offered us the good room they had because we were the first customer on that day. We reached, changed our clothes, and went direct to the kitchen and ordered tumba, khukuri rum, sukuti and all time Nepalese favorite chow chow sadheko. As we were enjoying our snacks and drinks, many guest came into the hotel and in 2 hours, the hotel was full packed with the guests. And then there were crowd all around the hotel and then, Owner started the fire camp, and all guest of that hotel began to join the same fire camp because it was too cold and only fire camp at that hotel, but it was very interesting to join with other guest who were singing and along with them, everyone started to sing and that moment was awesome being with unknown people at the same fire camp and singing the same songs.
Day 2: Kalinchowk Temple to Kathmandu.​
We woke up early at 4 am and started to walk at 4:30 am from the hotel to reach the Kalinchowk temple. It was severing cold outside, the tap water was freezing, they gave us hot water for washing our face, imagine how we went to toilet?
It took us 1 hour to climb the steep hill to reach up to the
Kalinchowk temple
, when climbing we are lucky to see the beautiful and best sunrise which made our day, and when we got to see that sunrise view, we forget our tiredness and walk even faster to reach the top. Now there is Cable car available, we plan hike instead of taking Cable car.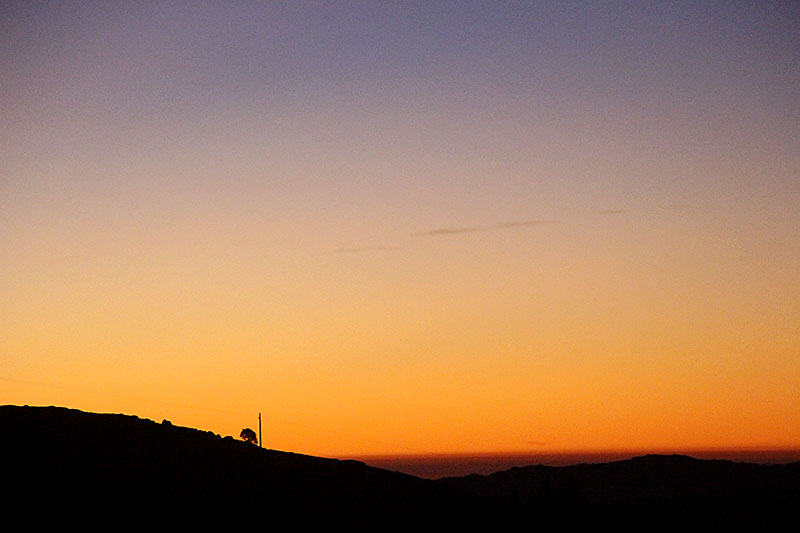 When we finally reached the top, can't describe the view I saw from that top view, oh it was awesome, mesmerizing and breathe taking scenery and landscapes of amazing mountains, clouds, hills and sky. We wanted to stop there and glance for many hours but the wind at the top was very cold so we came down which took us like 30 minutes. We had our breakfast at the hotel, and the jeep we hired previous day came to took us back to Charikot (Those jeep fare are two ways). We had our lunch at
Charikot
and then took a bus and came back to Kathmandu.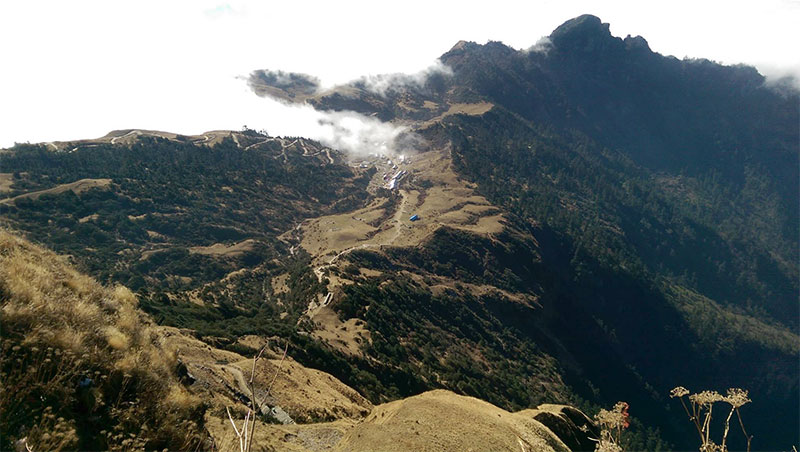 The trip to Kalinchowk was amazing to be able to see the clear blue sky with beautiful clouds, landscapes, hills, mountains, forest, culture, food and of course drinks like local tumba and Khukuri Rum.​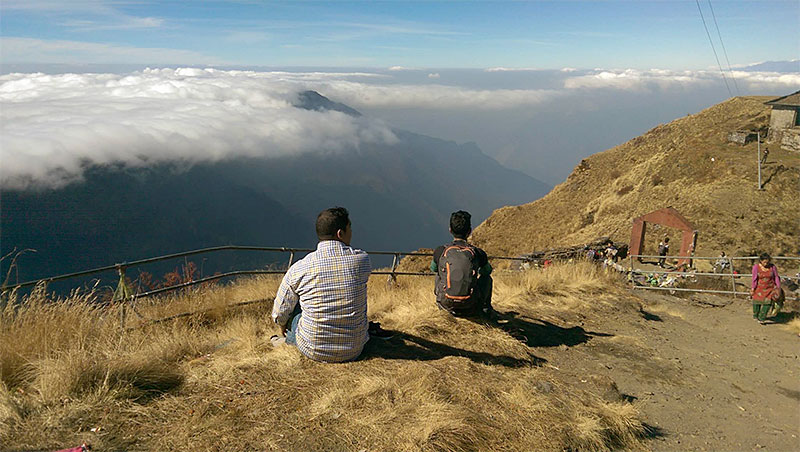 We went there hoping for the snow fall but we didn't regret of no snowfall because what we saw, it can't be possible to see during the snowfall rather than the white and white snow all over the places. But, definitely if there's snow fall then, we would have enjoyed in another way and need to go back to see what we saw.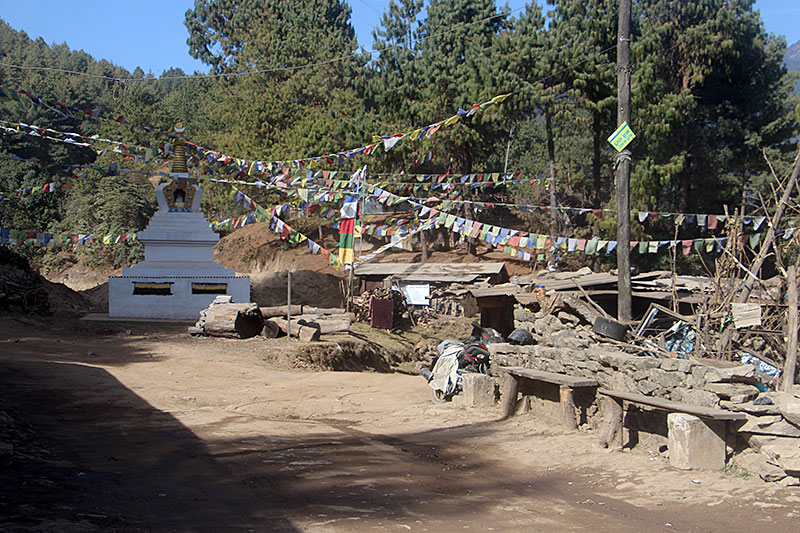 So, we will definitely try to go back when there's snowfall. Until then, thank you for reading my blog, and keep travelling and keep living your life if there's no tomorrow.
If you want more information, feel free to write me at:
kaji.mah08@gmail.com
Or Follow me on Instagram:
https://www.instagram.com/kajillina/
Pictures:
Hira Kaji Maharjan, Sujeet Kandel
-End of text-