​
​
How to reach Rara Lake?​
It has been a long time that me, along with some of my friends are planning to explore Rara Lake. Initially there were 8 people interested to go to Rara via motorbike, but as expected due to some reasons, this never happened. So, I stopped relying on them and decided to lead this trip with few interested friends.
Finally, everything went well, and finally me along with my one colleague, made an itinerary to travel to Rara via local bus. Total itinerary was of 8 days. Both me and my friend agreed on this and fixed a departure date which was 28th September, 2016.
| | | |
| --- | --- | --- |
| Best Season: | Grade | Maximum Altitude |
| March to December | Moderate to Strenuous. | 3710 m. |
Route: Kathmandu –Kohalpur(Banke) – Surkhet – Dailekh – Kalikot - Jumla – Mugu. Back to Nepalgunj Airport from Talcha Airport (Mugu).
Duration: 9 Days.
Mode of transportation: Local Bus, hike and Plane.


Highlights: Remote part of Nepal, different flora and fauna, one of the largest lakes in Nepal, different ethnic groups, valleys, rivers, and more.
Accommodation: Teahouse, lodge, and guesthouse.


Total costs: Nrs.20,000.00 (Nepali) $250 (Foreign). (It's always good to carry some spare money). We flew back from Talcha to Nepalgunj.


Things to Carry: Depending upon weather, you can pack your backpacks with warm clothes, lights, sunglasses, sun protection creams, dry foods, chocolates & bars.
Here We Go:​
It was 28th September, 2016, 7:30 p.m. we took a night bus from Gongabu buspark to reach Nepalgunj. Due to festive season bus was crowded with other people who were also travelling to their destination. The same with the bus park, it was crowded and it took us a long time to get out of the bus park. After some time, we left the bus park and our journey started. It was a long 15-hour ride. We took an East-West Highway to reach our first stop, Kohalpur, Banke, junction of Midwestern region from where we had to change our bus to go further. After taking a break from a long bus ride in the local guesthouse, we got our bus for Jumla from Kohalpur. At around 6:00 pm our bus started to move from Kohalpur to reach Jumla.
One thing to note while travelling in-between Badichowr, Surkhet to Talcha, Mugu via bus is that we can't get a permission to go further on vehicles from 6 pm to 6 am because of narrow cliff road. It is for our own safety, so we had to spend whole night either on the bus or in the local teahouse. We spent our three nights on this section. Worst night was at Badichowr of Surkhet where we spent our whole night inside the bus. Interesting night was at Khalla Ghat where we got a chance to meet and talk with the indigenous peoples.
In between this trip, we saw a chaos between travelers and local denizens and policeman because of blockade at this section. Khalla Ghat where we were stuck is located at Kalilkot district. Due to a poor road condition where streams run on the way and the vehicles hardly passes through this section.​
That night, we decided to change our vehicle and got off the bus to spend night at a small teahouse. This is where we got a good night sleep after three days.Next morning, we started to walk to reach Nagma because there was still a blockade in Khallaghat and vehicles were stuck. It was a good decision to change a bus in this section. Otherwise, we would have been stuck in that section for another day or so. So, after 2 hours of walk, we got lucky and got lift in local goods carrier jeep which was heading to Sinja of Jumla.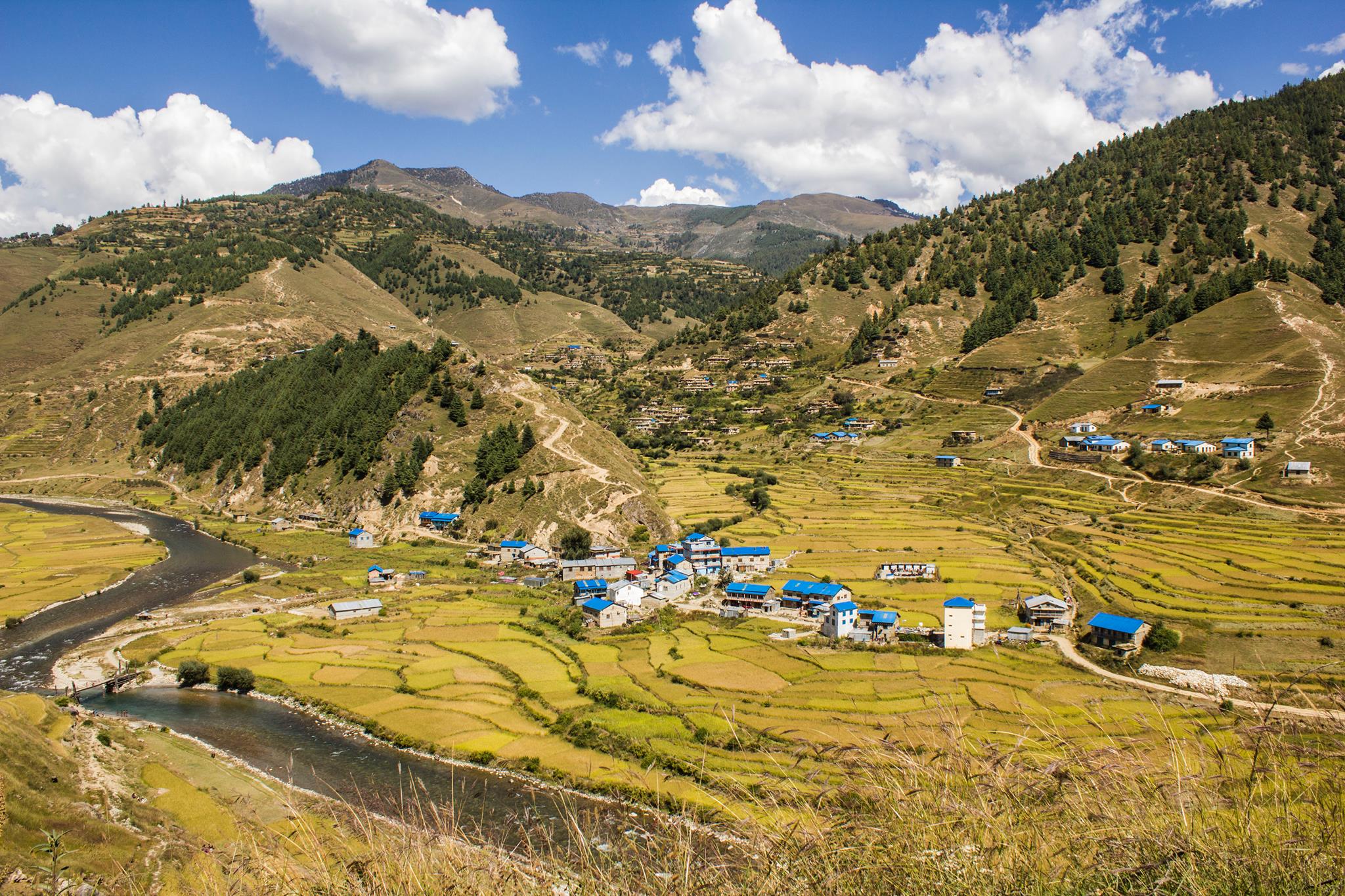 Our initial plan was to trek from Jumla Bazaar to Rara Lake, but since we lost our days in a blocked, we had to change our plan. We decided to go Talcha of Mugu district by vehicle. It took us another one day to reach Talcha because we had to change our vehicle from Sinja, Narkoti village.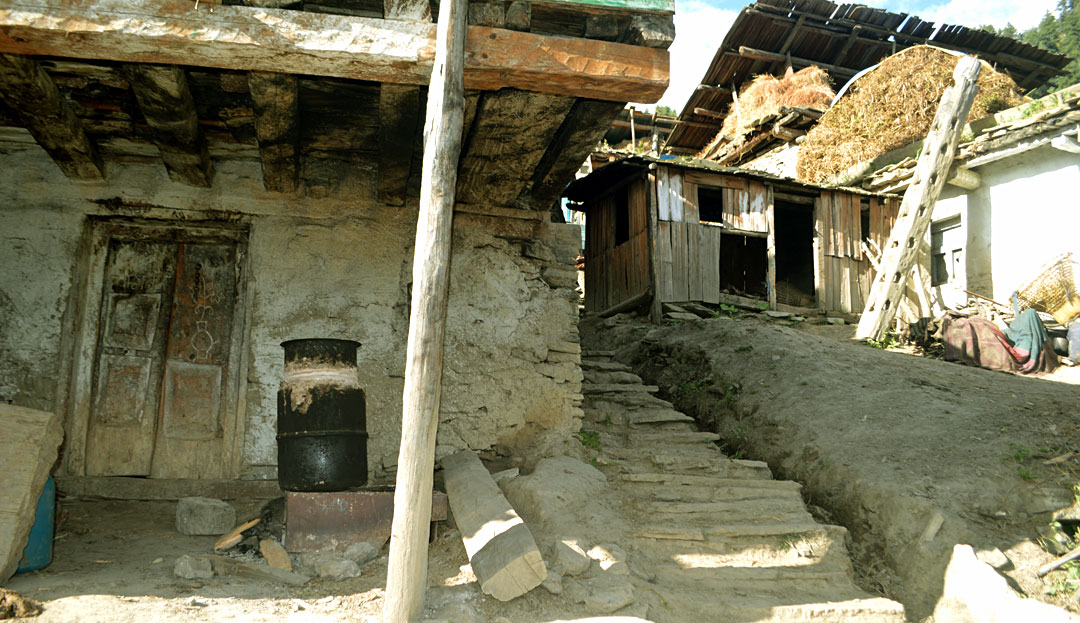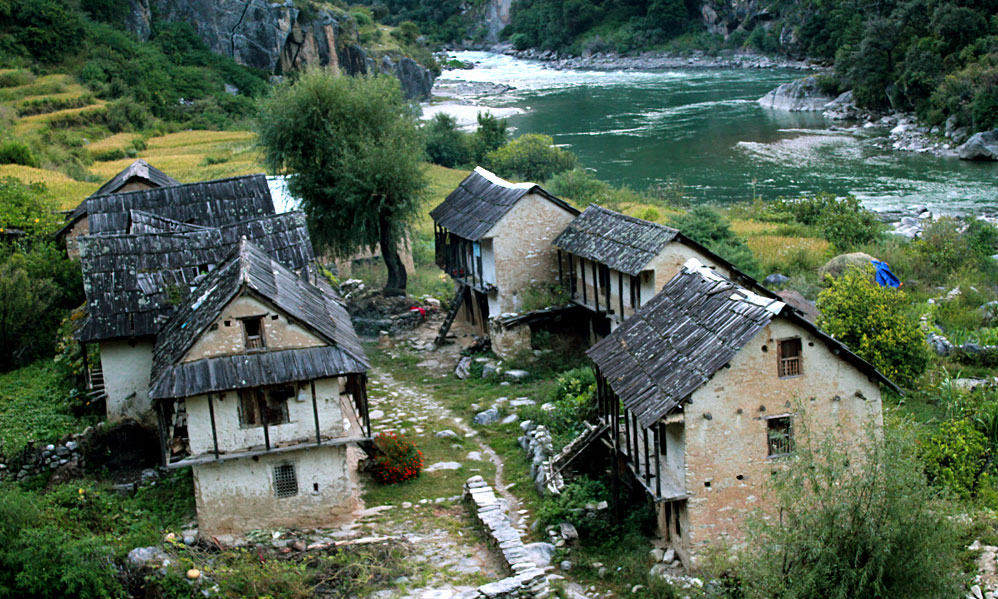 It was too late to cross national park before 6 pm in Bulbule, the border between Jumla & Mugu district. We spent our night at local teahouse in Bulbule where we met few students from Humla district who were also travelling from Nepalgunj, where they studied. They were on their way to their home for Dashain festival to Gamgadi Bazaar, headquarter of Mugu district and another three days walk from there to reach their home. We had a nice time talking with them while having dinner and shared our experience. After dinner, we went to our room to get a good night sleep.
Next day was the day of our destination (Rara Lake). Our bus stopped below the Talcha airport. From there, we started walking to reach Rara. Before crossing Talcha, we confirmed our return air tickets to Nepalgunj from Talcha and had a lunch at local tea house. After few minutes of walk, we reached checkpoint of Rara National Park where we entered our detail information. It took us 1-1/2 hours to reach Rara from that checkpoint.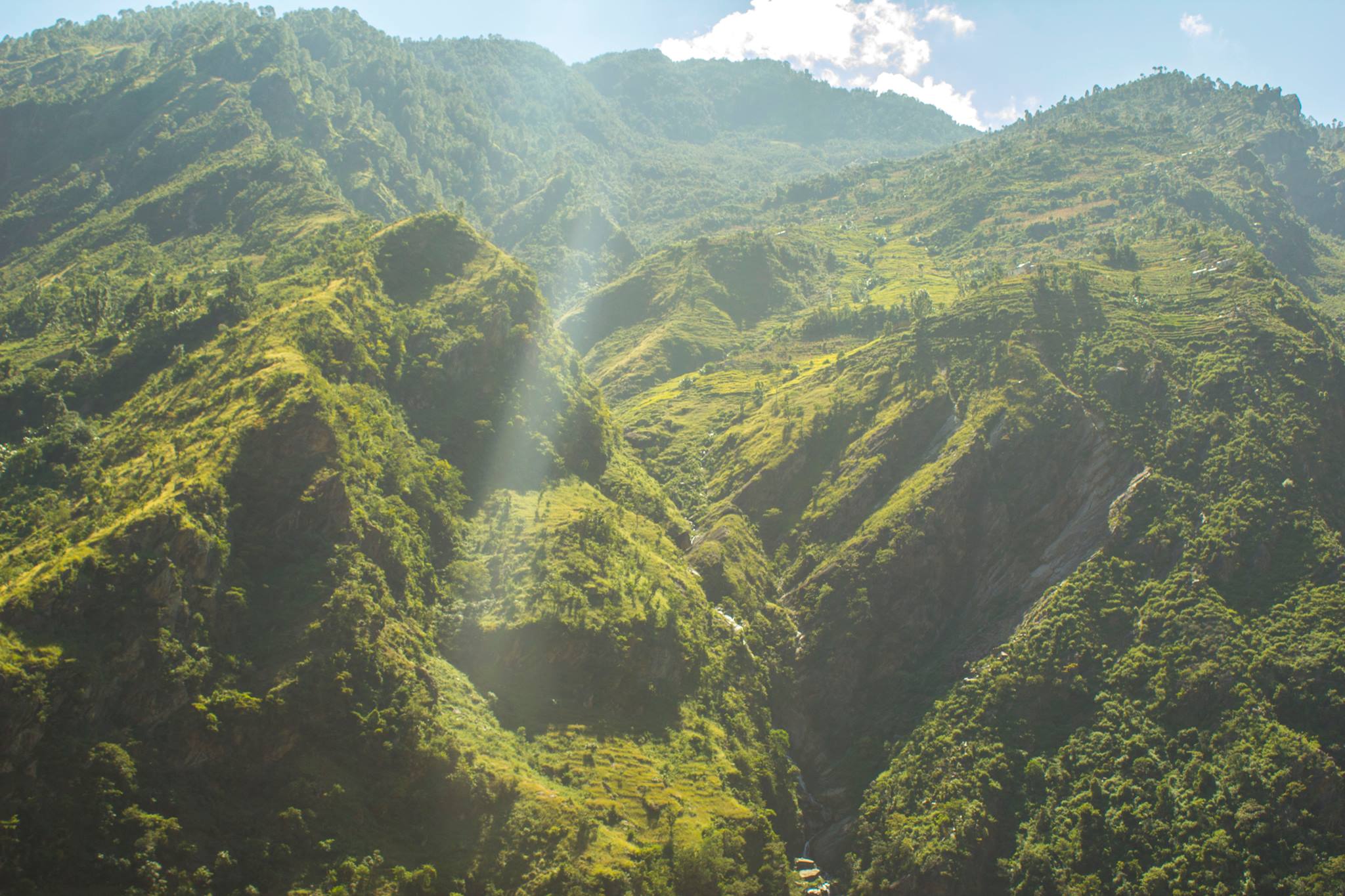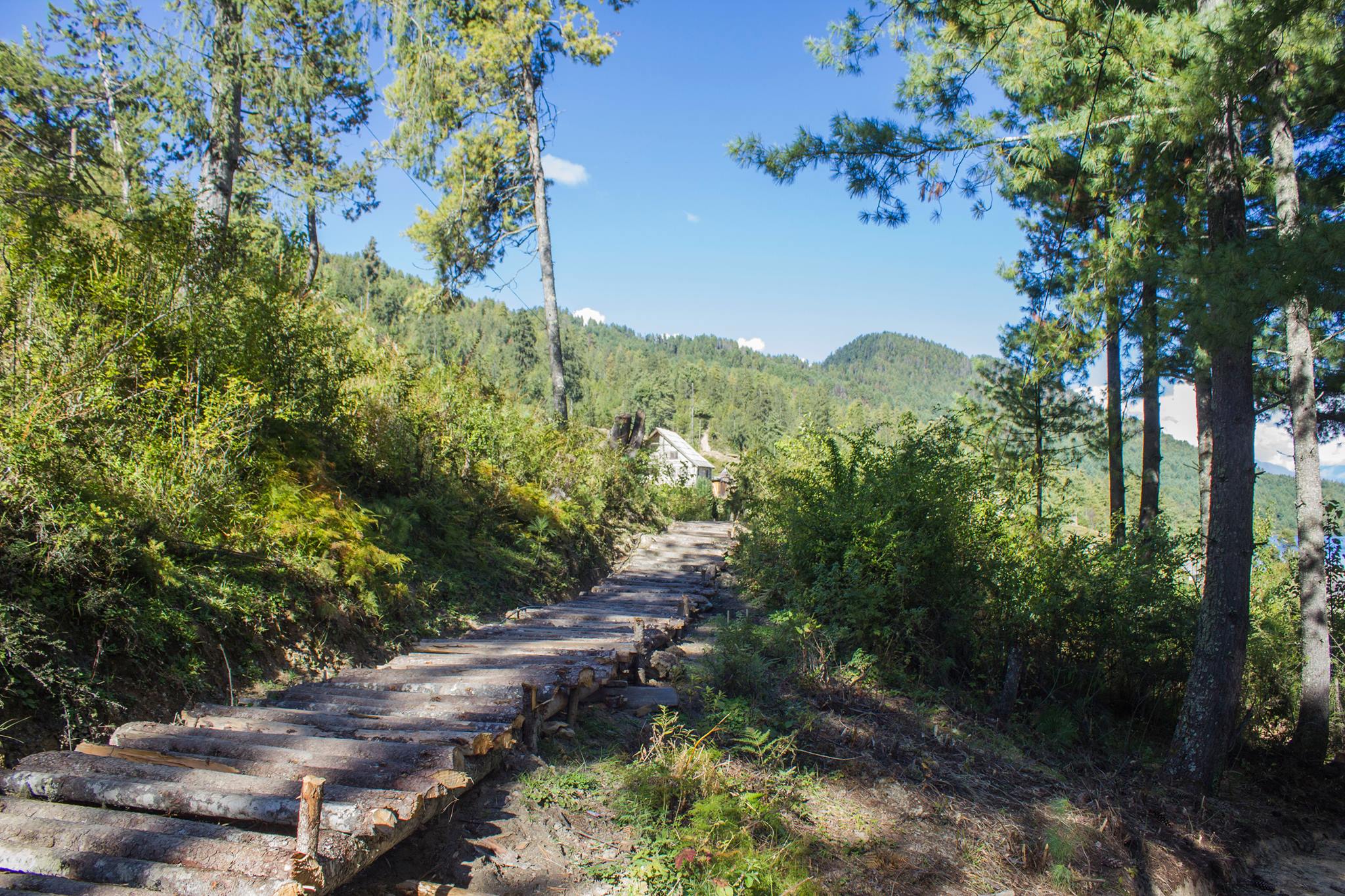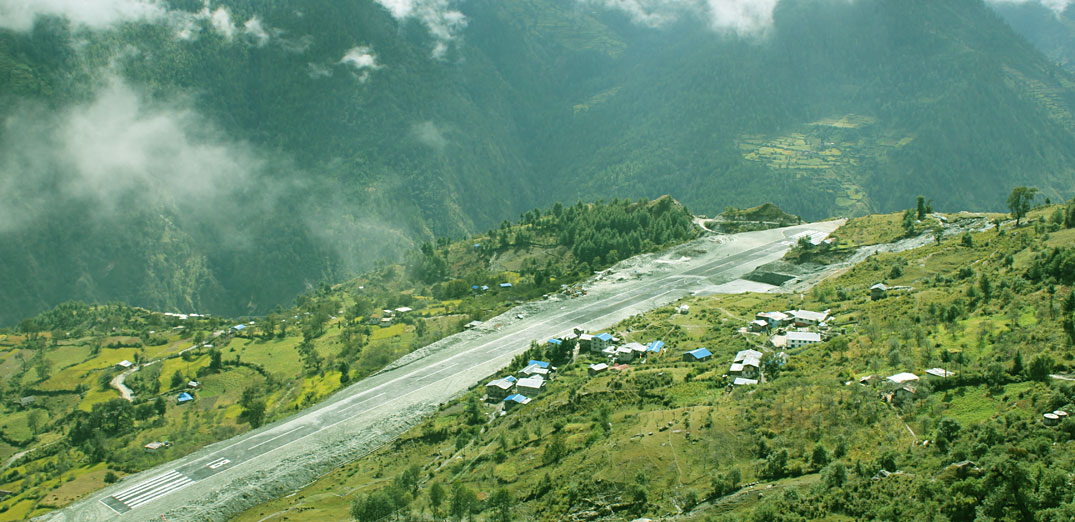 About Rara:​
Situated in Midwestern region of Nepal, Rara Lake is the biggest Lake in Nepal which is in Mugu district. Rara Lake lies at an altitude of 2,990 m (9,810 ft)above sea level, has a water surface of 10.8 km2 (4.2 sq mi), a maximum depth of 167 m (548 ft), is 5.1 km (3.2 mi) long and 2.7 km (1.7 mi) wide. It drains into the Mugu Karnali River via the Nijar River. (Source Wikipedia)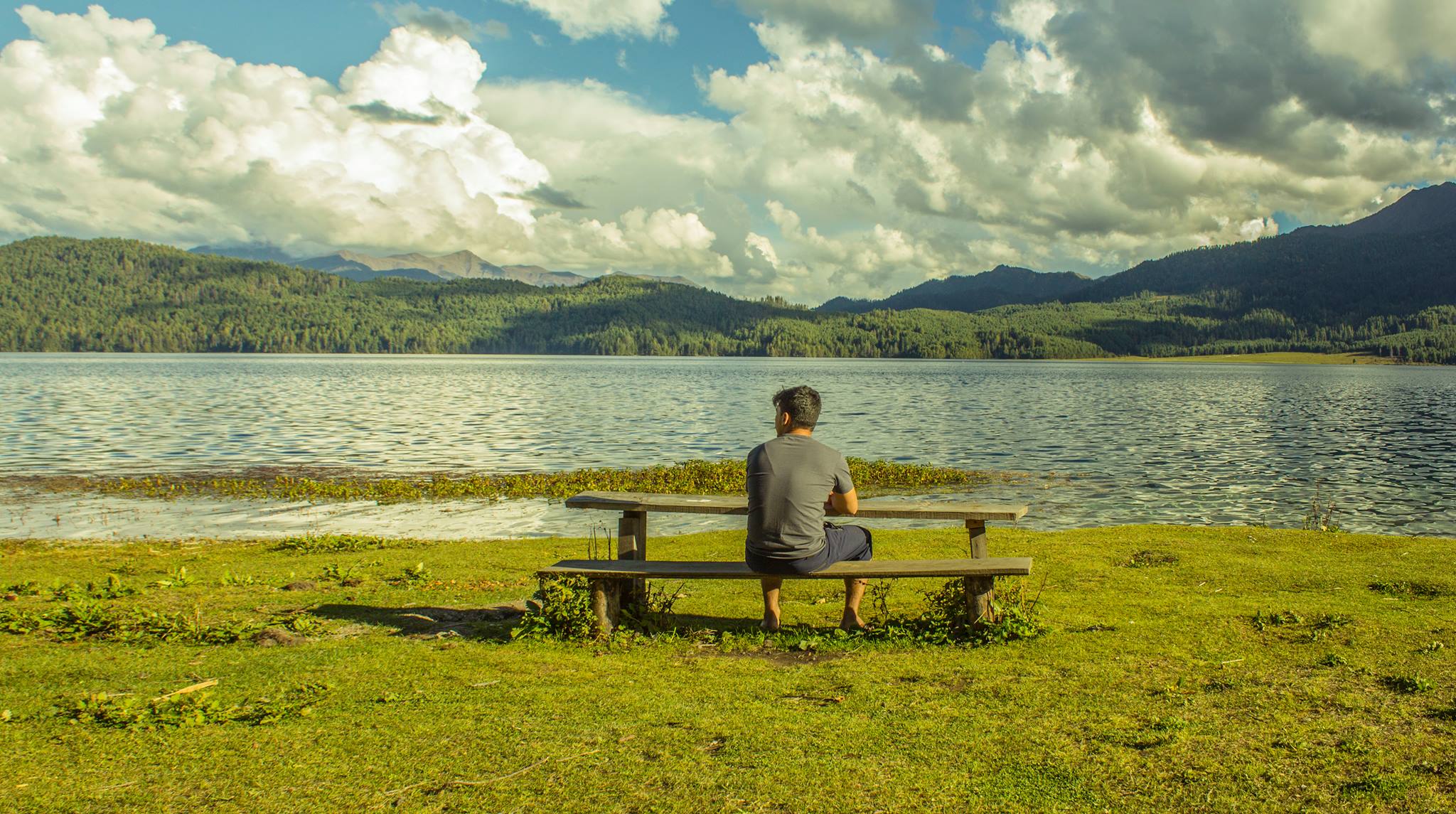 At a first glance, we fell in love with Rara. The beauty of Rara was mesmerizing. It was even beautiful that what we saw in the pictures and heard. There is no word to describe the beauty of Rara. One has to be simply be here to experience its beauty. To enjoy the beauty, we explore its surrounding. We captured some good moments in our lens at the starting point of Rara and again we started to walk to get to our rest point. It took us another one hour to get to our hotel. We again had to enter our detail information in the checkpoint just before reaching our hotel. There are only two hotels inside the national park. Each hotel has a capacity for only 100 guests. So it will be good to book our rooms before reaching there to reduce the chance of not getting the room on the peak season. Knowing this, we already had booked our room in Rara Village Hotel. This insured us that we will get a room upon reaching there.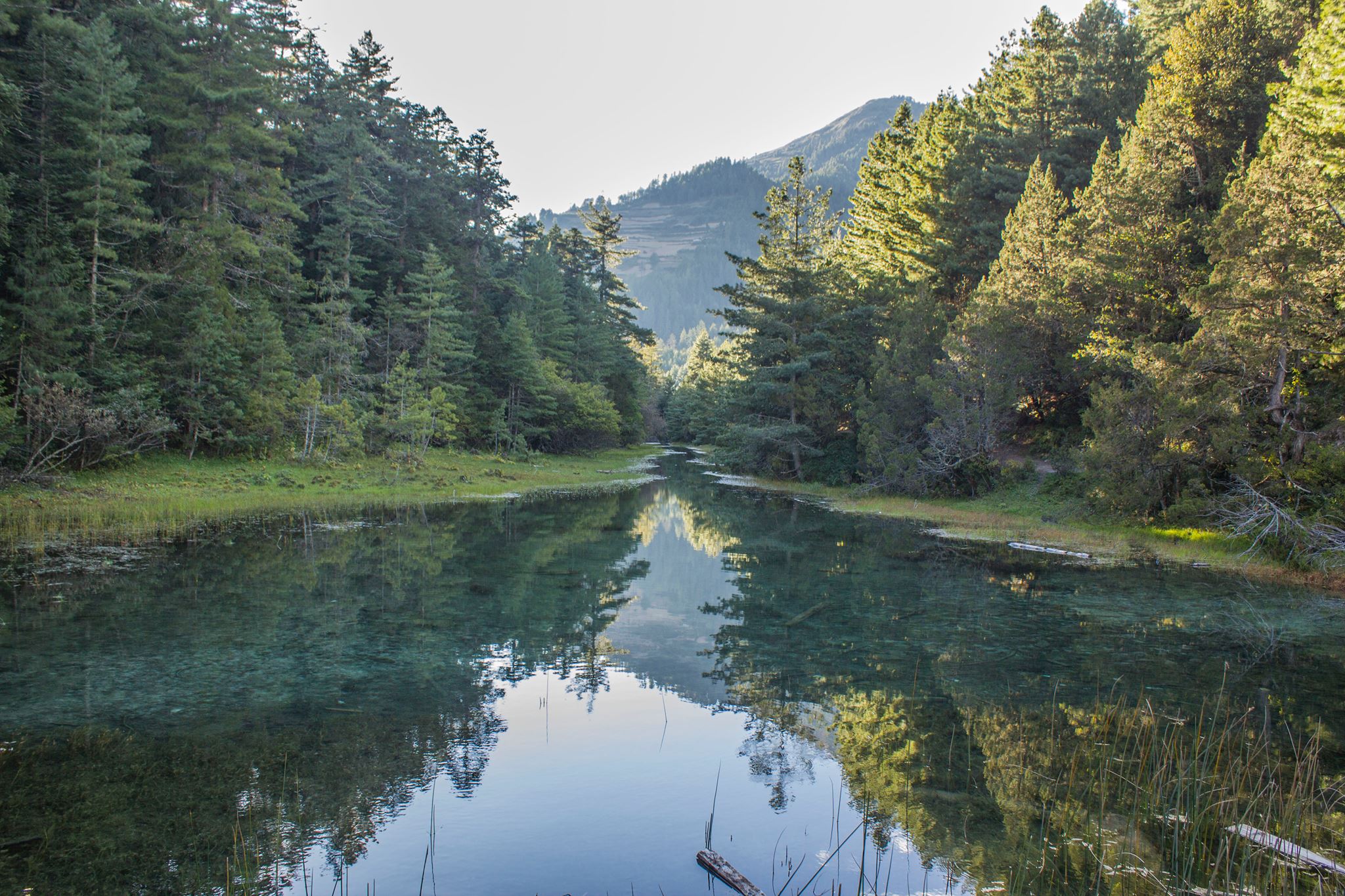 Resting some time, we took a walk around Rara. The beauty of Rara cannot be described in words; however, it can be described, as a piece of art by god which he left for us to witness. We were fortunate to be at that place. While walking on the bank, our eyes stuck at the crystal water which was sparkling like pearl in the ocean. It was also changing colors just like angels trying their attires to show the beauty. We also got chance to see rare four species of fish (Ashala), swimming without any fear. It was like an open aquarium where different other species of fishes swimming.
Strolling around the bank, you will see an office of national park. Different information was displayed there. There were information about the wildlife, flora, faunas found around this region. Also, they have displayed different rules and regulations to follow while visiting this area. Some of the rules are not to litter inside national park, not to take bath in the lake, no fishing, hunting, and poaching herbs and animals. These were some of the rules to be followed strictly who visits this area.
After spending some time there, we again continued our walk to reach western part of the lake. It is always good and happy moment when we unexpectedly meet our friend in a new place. That's what happened to me in Rara. I met my cycling & climbing friend (Chandra Dai). I was totally astonished while meeting Chandra Dai. I called his name from distance. He was equally happy and surprised to see me there. We greeted each other and shared our travel details as well as clicked some pictures for memory. They are staying in other hotel for one more day. After talking for a while, we bid goodbye and continued our walk around the lake. After few hours of walking and enjoy the mesmerizing view of the Rara, we went back to our hotel. Hotel there is pretty good to say in and to try some local cuisine. They served us local cuisines at dinner and room service was not bad. After dinner, we went to our room to get a good sleep. My friend slept well, but for some reason, I didn't sleep well. It was difficult for me to get sleep that night, but the beauty of the Rara and surrounding was flashing before my eyes. I didn't notice when I fell asleep that night.
Next morning, I got up early and freshen up; did meditation, but my friend was still having a good sleep as well as snoring. I woke him up and made a plan the day. After breakfast, we decided to go for boating. Boating at Rara was just WOW!!! moment. Local guys from Murma village were operating boating in Rara. We had to pay Rs.500 per person to get to the other side of Rara. It took us about 30 minutes to reach southern side of lake. We stopped our boat at that place where Late King Mahendra Bir Bikram Shah wrote poem about Rara.
This place is called Milichowr which lies at the southern part of Rara. After spending some good time and getting good view on this section, I swam in lake. Water was not so cold. It was swimmable. After swimming for some time, I climbed up the boat and rowed towards other side. In between, operators on the boat sang some local songs which were entertaining enough for us. All of us were enjoying this moment and was one of the memorable moments of this trip. Upon reaching there, we had our lunch in the hotel and after lunch, we headed towards Murma, view point of Rara which lies at almost 3800 m. It took us almost 3 hours to reach to the top.
Trail passes through deep forest. Trail is uphill as well as downhill which is not so difficult to walk. After three hours, we reach to the viewpoint. From this point, we can see seven districts along with some snow-clad mountains. To identify the mountains, we must hire a guide or ask local people. We didn't take a guide with us, so the only way to identify these mountains is to ask the local people. At the time when we reached at the top, the weather was not good, but despite the bad weather, we had a breathtaking view of whole Rara, Chuchemara Pass, and Mugu Karnali. We spent almost one hour at the top and enjoyed the view and snapped some good scenes for the memory. After that, we started to walk downward to reach village.