A simple guide for travelers on how to go to Muktinath from Kathmandu?.​
There are various options to get to Muktinath from Kathmandu.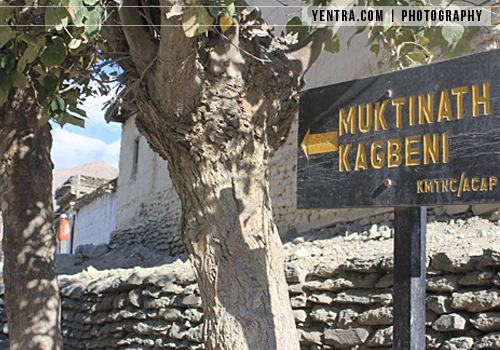 One may directly take flight to Pokhara and then to Jomsom or may even chose roadways. You may take a cab or may book a ticket to Pokhara on a public bus or microbus. However a trip in a
deluxe bus is recommended
. It takes around 5 to 6 hours depending on the road condition and the travel you choose.
From Pokhara, you get different options to travel further.
A bike tour is an awesome experience. So you can hire a bike in Pokhara and continue the further journey. Or, you may hire a cab (which may cost Rs. 300-Rs.400 per person) and then travel upto Beni. From Beni you get a local bus upto Tatopani. (Or, if you have time, you can catch a direct bus to Ghasa from Beni, stay overnight, and catch early bus to Jomsom next day, which I recommend.)
Alternatively, you get a bus or a jeep upto Ghasa. Similarly from Ghasa you can catch a bus upto Jomsom which is around 4 hours drive. In Jomsom, there are many jeeps which circulates at regular interval and will take you to your last destination, that is Muktinath.
Pokhara (5 to 6 hours bus drive from Kathmandu):​
What is the best season to travel to Pokhara?​
September to December is the great time to travel as the temperature gets cooler with temperature averaging 20°.
Is there good accommodation in Pokhara?​
You can find local lodges as well as starred hotels in Pokhara.
What are the modes of transportation to reach Pokhara and in Pokhara?​
From Kathmandu, one can take local/tourist bus or micro bus which departs from the station in regular interval of time. Depending on the road condition and speed of the vehicle, it may take 5-6 to reach Pokhara. Or one can take direct fight to Pokhara from Kathmandu which will take approx. 35 minutes.
What is the weather and temperature in Pokhara?​
Depending upon the season you are travelling, during winter (December to February), it is colder at night (4°C) and warm during the day (22°C). During March and May, weather here is perfect with temperature ranging 25°C in average during day. During September to December, the temperature the temperature averages to 20°.
What are the major tourist attractions in Pokhara?
Phewa Lake
Davis Fall (Patale Channgo)
Seti Gorge
Mahendra Cave
Chamero Cave (Bat Cave)
World Peace Stupa
International Mountain Museum, etc.
The unparallel natural beauty of Pokhara has made a popular touristic area all over the world. The serene lakeside area, the lush green forests and obviously the gorgeous panorama of the popular mountains has made it an ideal location to relax and to enjoy the nature's best creation. The pristine environment, spectacular mountain panorama, calm lakes and the greenery all around make it a gifted city.
Due to the proximity to the mountains like Annapurna, Machhapuchhre etc, this place is an ideal spot for relaxing after trek or for gearing up for a trek.
Pokhara is the home of adventurous sports. From trekking to rafting, jungle safari or paragliding or zip lining or ultralight flights, Pokhara offers almost all of your adventure desires. Besides the temples like Bindyabasini and Gupteswor Mahadev and many other has been the pilgrims' site for devotees across the nation.
Pokhara to Jomsom​
How much time to reach Beni from Pokhara, Ghasa from Beni and from Ghasa to Jomsom?
It will take approx. 3 hrs to reach Beni from Pokhara via local transport and from Beni, it will take approx 2 hrs to reach Ghasa. From Ghasa, it will take you approximately 4-5 hrs to reach Jomsom.
Beni Information:
Is there good accommodation in Beni?​
There are many lodges near the Beni bus park, but I recommend you to travel a bit further by bus to tatopani where there are good hotels than the Beni. And also in the tatopani, there is natural hot water pond where you can dip and relax your body after a long bus ride.
What is the weather condition in Beni?​
The weather is bit cold in Beni Bazar, so I recommend you to carry cloths that will keep you warm in the cold weather condition.
Is there good facility hotel in Ghasa?​
You can find few hotels that will provide you good facilities from lodging and fooding.
Jomsom (6 to 7 hours from Ghasa):​
Dzongsam or New Fort, or most commonly known as Jomsom is surrounded by splendid Himalayan ranges of Dhaulagir and Nilgiri. This untouched area is situated at an altitude of 2800 m in the rural district of Mustang, extending over both the banks of the Kali Gandaki River. It is also the districts headquarter, so most of the government offices are located in this town. In this town, merchants from surrounding villages from Kagbeni, Marpha, and other surrounding places gather to sell/exchange their products with the local, who are primarily Thakalis. The main religion of this town is Buddhism, so the town is filled with lots and lots of prayer wheels, and stupas, and Buddhist monasteries.
From Jomsom, the rugged path takes you through the Lower Mustang, passing through the village of Kagbeni, a village which is highly influenced by Tibetan culture. The trail then chases the Kali Gandaki River, which is a quarter mile long, forming one of the deepest gorges. On the one side of this gorge, there is Annapurna mountain range and on the other side, here is a Dhaulagiri range. Between these two ranges, there are amazing views of other mountains.
Muktinath (3 to 4 hours drive from Jomsom):​
Muktinath, literally meaning the god of salvation, is a sacred place for both Hindus as well as Buddhists, located at the altitude of 3,710 meter from the sea level at the Thorang La Pass in Mustang district. It is about 20 kms northeast of Jomsom Mukti Kshetra, as called by the Hindus, is visited by thousands of visitors in a year's time.
In front of Muktinath temple there are 2 water ponds, where we can take holy dip and is believed it can wash away negative karma, the results of one's past negative actions.
This temple is surrounded by the wall in which there are 108 waterspouts names as "Muktidhara". The 108 waterspouts are casted in the shape of bulls' heads from where the water from Gandaki River continuously flows. Devotees who take a holy bath in these taps are believed to be free from sins and bring salvation.
For the people of South Asian subcontinent who believe in spiritualism, 'Mukti' or salvation holds a great significance. And Muktinath region which is regarded as the Salvation Zone is a holy site where countless pilgrims visit for attainment of Mokshya or freedom from the cycle of birth and rebirth.
Hope you enjoyed reading my blog.
If you have any questions regarding Jomsom- Muktinath travel, do write me on
santos.mhrjn@gmail.com
Thank you.